Phone: 805.893.4411 (24/7) Fax: 805.893.5259
Business & Lobby Hours
Monday 9:30am to 4:00pm 
Tuesday 9:00am to 400pm 
Wednesday 10:00am to 4:00pm 
Thursday 9:00am to 4:00pm 
Friday 9:00am to 4:00pm 

To minimize lobby traffic for the safety of our students and staff, please utilize the Services Request Form or call (805) 893-4411 to schedule an appointment or if you have questions. A mask and a clearance badge are required. 
Monday - Friday, 10am-12pm & 1pm-3pm
(Excluding University holidays)

All office hours are hybrid with some in-person and some remote services, until further notice. If you have questions, please call (805) 893-4411. 
Office Closures*
Fall 2022
November 11: Closed (Veteran's Day)
November 24-25: Closed (Thanksgiving)
December 12-15: Open 8:30am-12pm, Closed after 12pm 
December 16: Open 8:30am-12pm [Remote Services Only], Closed after 12pm (Departmental Closure)
December 19-22: Open 8:30am-12pm [Remote Services Only], Closed after 12pm
December 23, 26-30, Jan 2: Closed (Holidays & University Closures)

*During office closures, CAPS phone consultation continues to be available 24/7/365 by calling (805) 893-4411.
Chumash Land Acknowledgement
CAPS would like to acknowledge the Chumash people, who are the traditional custodians of this land on which our offices are located. We pay our respects to the Chumash elders, past, present, and future who call this place, Anisq'oyo, the land that Isla Vista sits upon, their home. We are proud to continue their tradition of coming together and growing as a community. We thank the Chumash community for their stewardship and support, and we look forward to strengthening our ties as we continue our relationship of mutual respect and understanding.
Locations
CAPS strongly believes in the community model and therefore has locations across campus and in Isla Vista. If you have a specific request to be seen at one of the CAPS Satellite Offices, please call the Main CAPS phone number and let your Brief Assessment clinician know of your preference. Please see below for a complete list of our locations.
Due to COVID, all CAPS services are offered virtually only until further notice.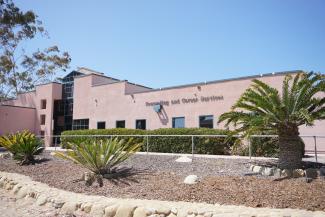 Main Office
​The main Counseling & Psychological Services building is located in the middle of campus and shares a physical building with Career Services. Building 599 is located across the bike path from the Arts Building and Storke Tower.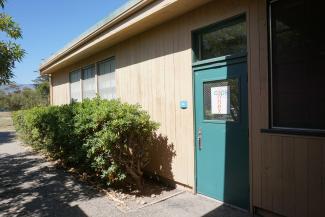 CAPS Annex​
The CAPS Annex is located adjacent to the main building in building 434. This location houses several clinicians and can be found right next to the UCSB Veteran's Resource Center.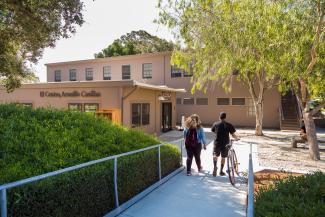 El Centro
The El Centro CAPS Satellite office is located on the first floor of El Centro Arnulfo Casillas (Bldg. 406). El Centro is a brown building located just behind the library and close to Broida Hall and Bio-Engineering. You enter via the main door facing the library.
Gaucho Support Center (Isla Vista)
The Isla Vista satellite office is located within the Gaucho Support Center. The Gaucho Support Center can be found at 970 Embarcadero Del Mar, above the Isla Vista Neighborhood Clinic. Please enter via the door facing the parking lot and follow the signage up the elevator.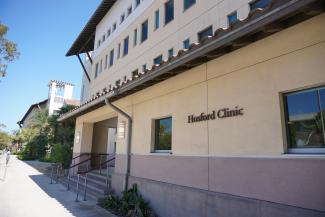 Hosford Clinic 
Counseling & Psychological Services has one clinician working within the Hosford Clinic. Although not connected directly to the Gevirtz Graduate School or the Hosford Training Clinic, this location provides another option for students to access CAPS services. Please contact CAPS directly for more information about how to be seen at this location.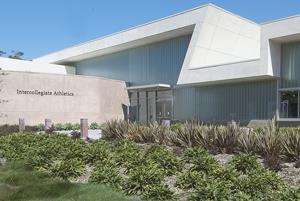 Intercollegiate Athletics CAPS Satellite
The Intercollegiate Athletics (ICA) CAPS Satellite is located in the ICA Building on Ocean Rd, next to Robertson Gym. The CAPS office is located on the 2nd floor - from the top of the stairs, follow the hallway around to the right. The office is on the right-hand side of the hall, across from the baseball coaches' office. Although focused on serving student athletes (intercollegiate, club sports), this location is open to any UCSB student.
Mental Health Peers Office
The CAPS Mental Health Peers are housed in building 434, directly adjacent to the main building facing Storke Tower. Look out for signs pointing to our door! For more information, please visit ucsbmhp.com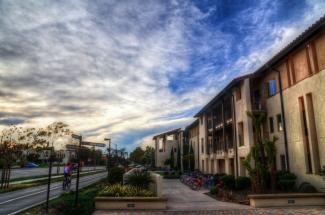 San Clemente
The Santa Clemente CAPS Satellite is located within Arrowhead Village (1108C). Although focused on serving graduate students, this location is open to any student, especially those who live in/near San Clemente.
Santa Catalina ​
​Counseling & Psychological Services has an office located in Espacio 12 of Santa Catalina. This location serves Santa Catalina residents but is also open to any student who would prefer to seek services at this location, including graduate students living in West Campus housing.
Image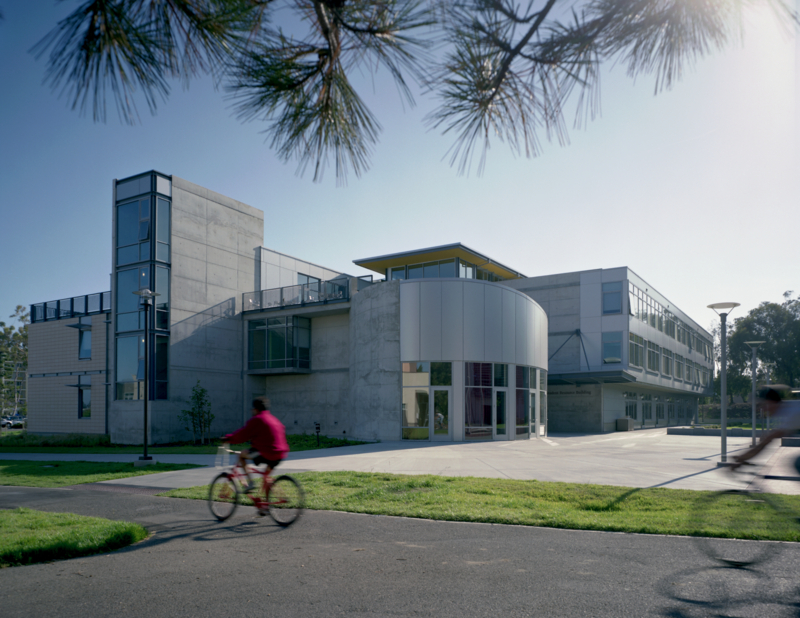 Student Resource Building - EOP
There are several Counseling & Psychological Services clinicians located within EOP at the Student Resource Building which can be found on campus, adjacent to Lot 22 and the Theater & Dance building.