Image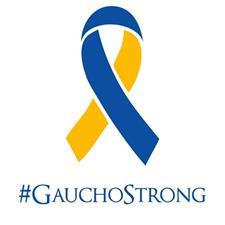 Please remember to check the Pathways to Healing calendar for a listing of campus events that may help you in your overall healing process. We encourage you to find ways to take care of yourself physically, emotionally, and spiritually as you navigate the grieving process.
Image

If you would like to talk to a mental health professional, please call Counseling & Psychological Services (CAPS) at 805-893-4411 to make an appointment or stop by CAPS Monday-Friday 8:30-4:30 to be seen that same day. If you would like to visit the Mental Health Peers (MHP) for peer-to-peer counseling or to use the massage chair and/or "egg chair," please check in at the CAPS front desk. Updated hours are posted on the MHP Facebook page.  
Image

If someone you know is in distress, call Student Mental Health Coordination Services at 805-893-3030 to talk about support resources for you and your friend. Visit the Student Mental Health Coordination Services website for additional information.
Image

Please remember that the UCSB Community Safety Organization (CSO) exists and that they are available to escort you during the evening and early morning hours. This service is available for free to students, faculty, and community members. For more information, call the CSO Officers at 805-893-2000 or visit the CSO website.
Image

Remember that everyone will need varying levels of support throughout the transition back to fall. Be kind to yourself and to others.